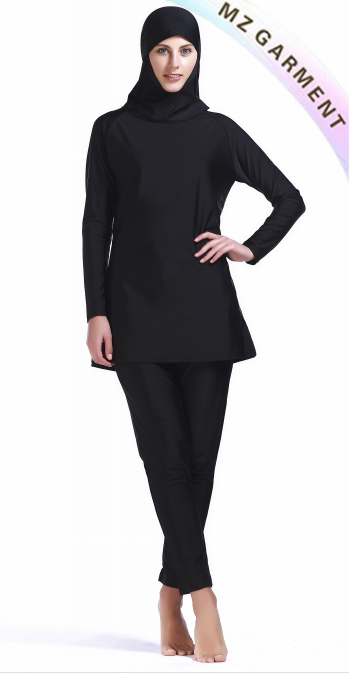 Short Description
Model No.: MZ18-MS01 Hits: 5
China Hijab Swimsuits Manufacturer MZ Garment Retails Hijab Swimsuits for Muslim Women in Arabic-speaking Countries, Fabric Nylon, Spandex, Size XS-XL.
Request a quote
Tags:
Key Specifications / Features
Product Name: Hijab Swimsuits.
Fabric: Nylon, Spandex.
Design: Custom Design.
Brand Name: MZ or Custom.
Size: XS-XL.
Color: Customized.
Use: Swimming, Sun Bathing, etc.

Please noted that the Hijab Swimsuits can be sold retail.

Products Related to Hijab Swimsuits for Muslim Women, Fabric Nylon, Spandex, XS-XL